As the new year approaches, it's time to ask the important question: What are the content marketing trends in 2023 to look out for?
Content marketing trends are constantly changing as home healthcare brands compete for views and Google updates its algorithms. If you want to stay on top, your content marketing strategies have to keep evolving, too. Let's see which best practices your business should take advantage of in the coming year.
2023 Content Marketing Trends
Here are 15 trends to shape your content marketing for home care this year.
1. Personalize Your Content
Personalization is a major trend next year. 90 percent of consumers find personalized content appealing and are more likely to transact with a business because of this.
Personalized content shows the audience that you understand their needs. This not only creates a more unique experience but also builds trust—an important element in the home healthcare industry.
2. Repurpose Your Old Content
Recently, marketing professionals are discovering the value of repurposing content. It helps drive more traffic to your site using the new platforms and formats that have emerged.
Repurposing content could involve any of these:
Updating and refining a low-performing article
Turning successful long-form content into short-form blogs or videos
Expanding long-form content into an e-book
You can also use existing content as inspiration for new content. Repurposing content allows you to repackage old content into a fresh format.
By posting repurposed content in new formats, you can reach a new set of demographics as well, one that prefers other content formats.
3. Focus on User Experience
User experience involves multiple facets that influence the user's experience of a website. That includes site load time, mobile-friendliness, readability, and other elements that make your website easier to navigate.
It helps make sure that users stay engaged until the end of the decision-making funnel.
High-quality content and user experience complement each other in presenting a positive brand narrative. This way, you can build an emotional connection with your readers, encouraging engagement and brand loyalty.
Optimal user experience can help you usher your users to the right direction, and ultimately, drive conversions.
4. Invest in a Better Content Experience
Content experience is one of the rising trends in content marketing in 2023.
With content experience, the focus is on improving the user's experience while consuming content.
The goal is to get your audience to engage and respond to, not merely go through, your content. To accomplish this, improve your content's personalization, relevance, timeliness, and consistency.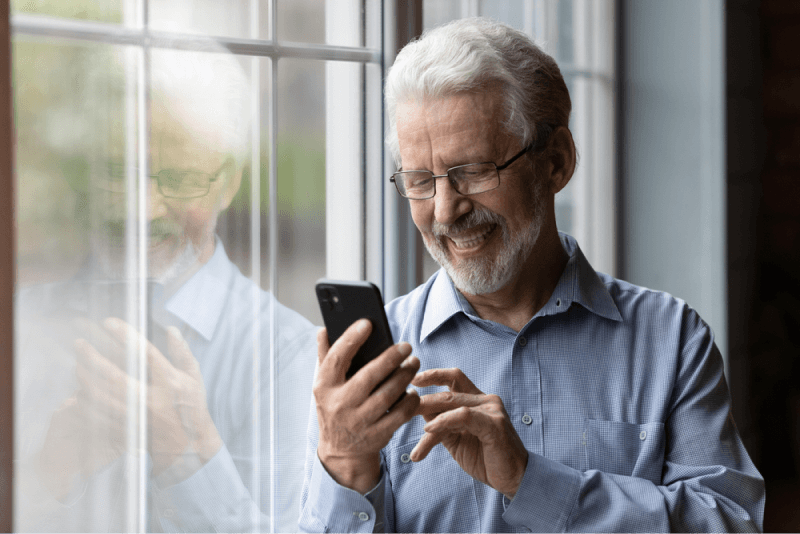 5. Create Quality Long-form Content
Any written content with 1,000 to 10,000 words is considered long-form content. Due to their length, they offer wider or deeper discussion of topics, often touching on questions readers may have.
When done right, long-form content can be a powerful traffic-driving tool. They are a great way to show your authority while providing real value to your readers—two major elements for improving your SERP ranking.
Long-form content provides benefits for both you and your audience. So, although it takes longer to produce, it's definitely worth investing in.
6. Build Niche Content
Niche content focuses on a sub-topic within your industry. This targets a specific, usually smaller, group of people as opposed to a general audience.
With niche content, you focus on providing valuable content for a specific demographic, focusing on their needs and interests. Although you're reaching out to a small audience, you have a higher chance of attracting quality leads this way.
For example, you may target niche content for families who care for a loved one at home. You may position your business as a dependable option for times when they can't stay at home.
This 2023, content marketing trends are all about providing quality content to your audience. By building niche content, you also connect with that community, which helps build authority in the industry.
7. Complement Text with Other Content Formats
Videos, podcasts, infographics, and so on are popular in social media, but can also be leveraged in digital content marketing. Likewise, interactive content like movable charts, calculators, quizzes, surveys, and virtual reality are great drivers of engagement.
These formats, videos, in particular, are proven to be effective at capturing users' attention and driving conversions. So, it's no surprise that they are predicted to continue as a trend in 2023.
These audiovisual formats are a great complement to written content for better understanding. Plus, by diversifying your content, you also widen your reach.
8. Incorporating Lifecycle Marketing
Lifecycle marketing focuses on providing audiences the content and experience that would nudge them to become a customer or a repeat customer.
Now, how to develop a content marketing strategy that incorporates lifecycle marketing?
When applied to content writing, this means providing content that corresponds to the needs and wants of customers based on what stage of the buying funnel they are in. Each content should nudge them onto the next stage.
This should help add direction to the content you produce so that you can create effective marketing content that responds to your client's specific needs.
9. Be Proud of Your Brand Values
This may come as a surprise, but content marketing trends this 2023 include making sure that your marketing efforts reflect your company's values.
Younger consumers, in particular, are more likely to prioritize a company's values over price. If a brand doesn't reflect their values, they are more likely to choose a different brand.
So, if you have a robust DEI initiative, then this is the perfect time to let the world know about them. You'll establish a stronger bond and trust among your audience.
10. Stronger Data Privacy Practices
As people become more protective of their personal data, companies now have a bigger responsibility in protecting the data rights of users.
Because home care digital marketing is dependent on data, this is an element that will affect your strategies, especially user experience.
Make sure that your business website, app, or digital platform is compliant with data privacy standards, and let your readers know this. Establish trust among your readers by giving them the option to withhold or share their information.
This is an essential element in digital marketing since it establishes trust among users, which will influence whether they will return to your site and eventually convert.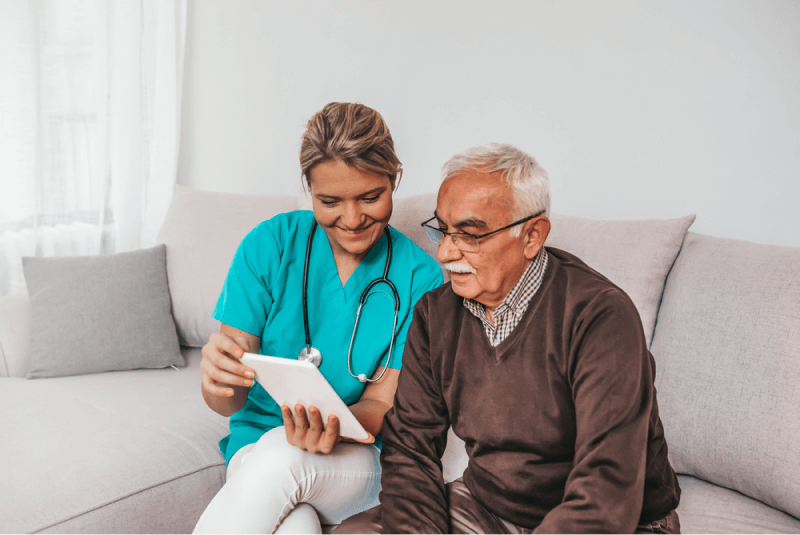 11. Track Data with Google Analytics 4
By July 2023, Google is phasing out Universal Analytics. It will be replaced by Google Analytics 4, which collects and analyzes data from both your website and app.
With its new interface, data mode, and report formats, the GA4 offers new ways of analyzing data. Marketers can use the extensive data from GA4 to track their content performance and steer their campaigns in the right direction.
You can start running the GA4 as early as possible so you can appreciate how it differs from Universal Analytics. It's always a good idea to stay ahead when it comes to content marketing trends in 2023.
12. Optimize for Voice Search
Since their release, people quickly embraced voice search. According to Oberlo, 71% of consumers prefer voice search.
This is an important content marketing trend to consider in 2023 because users tend to phrase their queries differently with voice searches. When doing voice search, people tend to use question-based queries.
To rank in voice search, you must answer users' questions.
13. Transparency Through User-Generated Content
This 2023 content marketing trend is an offshoot of influencer marketing. With so many paid partnerships, people are turning to honest user-generated reviews. People consider reviews by fellow users as more honest and trustworthy.
The challenge here is finding out how to encourage users to leave reviews about your products and services. But your brand must go beyond that. Your business needs to embody transparency through open communication—how do you respond to reviews, both positive and negative, for instance.
14. Tell Your Story
Storytelling is a great way to tell people what your company is about or reinforce your brand identity. But it's not about literally telling the story of your company.
Instead, you tell your audience the story of your target persona, a problem they're facing, and how you can help.
Stories are a powerful tool to hook an audience's attention and help them retain information. Evoke emotions, make your protagonist relatable to your target audience, and you'll be able to cement your brand identity in no time.
15. Partner with A Home Care Marketing Agency
Content marketing is a tough arena that requires time and effort. Content marketing trends change constantly, so it can get overwhelming and expensive if you do it alone.
Content marketing for your home care agency can be much easier and more effective when you partner with a marketing agency that specializes in your industry. This way, you'll maximize your investments and see substantial results.
Drive Results in 2023 With Care Marketing
What makes content marketing great is that it's always evolving to meet users' demands. If you want to get ahead of the competition, you should always be on the lookout for the latest trends in digital content marketing.
The competition is tough, but you can succeed with the right partner. As an expert in home care marketing, Care Marketing is aware of trends in content marketing.
Get in touch with us today to see how we can leverage the latest content marketing trends for home care agencies to grow your business.