In the modern era, patients have many healthcare options to choose from. Moreover, everything they want to know is given online, so they don't feel the need to visit the hospital, physician, or other medical professionals.

Roughly, one in 20 Google searches is related to healthcare.
A study concluded that, in 2021, the number of healthcare providers who used various advertising tools to attract clientele grew by 4.3%. Conclusively, to set your medical business apart, you need an established presence on the market. The way you can achieve it is by devising a healthcare marketing plan. 
There are many healthcare marketing strategies, but that doesn't mean that you can or should use all of them.
To help you find the right way to boost your healthcare business and attract more patients, we give you the best 15 healthcare marketing tools to grow your audience.
Defining Healthcare Marketing Strategy

Like marketing a new brand of clothing, healthcare marketing is crucial for every medical business today. A proper healthcare marketing campaign encompasses a set of strategies used by doctors, hospitals, practitioners, and everyone else working in the medical field, who is looking forward to building their brand. 
The method does take some time and effort to achieve, therefore, slowly calculate and plan for the best way to extend your outreach. With a good healthcare marketing strategy at hand, you can both build and strengthen your connection with your patients. 
The top healthcare marketing tools to gain patients combine omnichannel systems and tactics for targeting a specific group in order to engage them – and grow the company. Simply put, look at healthcare marketing strategies as a secure path toward bringing in patients and indirectly expanding your business!
Why Should You Use a Marketing Strategy in Healthcare

Marketing can be used in any aspect of our living. It gives everyone a chance to shoot their best shot in the industry – and fight their way to the top. 
In the medical realm, the number of industry professionals is rapidly growing with an estimated global demand by 2030 of 80 million medical workers, so naturally, patients are overwhelmed when choosing a healthcare facility. Thus, they turn to research or other methods that would give them a better insight into the validity of their choice.
A good healthcare marketing strategy allows patients to find the right fit for their medical needs. And at the same time, it lets you show why you're the perfect choice for them. By engaging your audience, you can directly understand their needs and demands, and present them with offers that tie to their issues the most. 
It's a two-way system where both sides win.
Pros of Using a Healthcare Marketing Strategy 

The pros of using healthcare marketing tips to gain your audience are many.
Here are some of the most prominent ones:
Connect with patients and reach a broader audience;

Generate more revenue;

Keep patients for a longer time, also known as client retention;

Provide patients with accurate and timely data;

Grow your practice.
Cons of Using a Healthcare Marketing Strategy

Following are the biggest cons in using a healthcare marketing strategy:
It's expensive and time consuming;

You will reach a great number of people, but this group might not contain your target group;

Older generations don't have a knack for technology nor for modern marketing ways. 
15 Strategies to Bring Your Medical Practice to the Top

Even with a few disadvantages, the benefits of marketing strategies go way above their counterparts. Medical professionals use different methods to bring the industry as a whole closer to every patient in need. 
Moreover, these methods enable the medical establishment to close the distance between themselves and their patients, thus, creating a more personal relationship.
Now that you understand how important a good healthcare marketing strategy is, next comes the question of the strategies at our disposal. 
Below are detailed the leading healthcare marketing tools to grow your audience!
Build Your Brand

Having patients recognize you simply by your name speaks wonders of your business! 
But, in the medical industry, many hospitals, medical practices, or other establishments naturally perform under the same concept. So, to a patient, all of them look the same. This is where making a name for yourself can come in quite handy. 
Building your brand is never an easy process. A pro tip when starting is to emphasize the thing that makes you different from the rest. If you have any rewards, point them out. 
Many healthcare brands highlight the quality of care they provide and build a brand around it. Another great way to attract more patients is to offer a free check-up or any other medical exams.
Any little thing that makes a person single you out of the majority is your winner.  And, as always, remember that marketing success doesn't happen overnight.
Connect with Your Patients Online

Today, more people search online for what they need. And the first thing everyone opts for is a website. But just having a website won't bring you any recognition in the eyes of the customers. On the contrary, it might even backfire. 
A good website is one that gives the basic information of your business as well as a way to contact you directly. Needless to say, updating your website plays a major role in marketing your business. 
Another thing that you need to be careful of is to make your website user-friendly and mobile-friendly. This means that the website should automatically adjust to the screen on the phone the moment visitors enter it.
Or if you want to establish closer contact with your patients, developing a mobile app is of guaranteed help. People never leave their smartphones nowadays, so this would be a great way to catch their eye. 
Hashtag Campaign

In recent times, there have been – and still are – many movements happening all around the world with one thing in common – they are powered and run through hashtags!
The hashtag has immense power if you know how to use it right. It allows people from all over the world to get familiarized with you and your services. 
Take Carilion Clinic as an example. A few years back this clinic discovered that many women never had a chance to get a mammogram. Thus, they decided to change this. The way they approached the matter was by creating the hashtag #YESMAMM which reached over 5,000 people just on Twitter! 
Create Info Days or Other Engaging Activities

Many healthcare businesses promote their services and products simply by giving a taste of their services directly to their customers. They do this through various activities – from info days to free consultations and more. 
With this marketing tool, you don't just give information to your patients, but you get to directly engage with them. Making sure that you nurture a personal connection with your patients is key in the business of healthcare. 
Open healthcare days are especially great for new medical establishments. On the other hand, long-time health professionals can use them to reach new patients. Albeit this method is better suited for private healthcare businesses, nothing says that public hospitals can't adjust it and utilize it to its potentials as well!
Enter the World of Social Media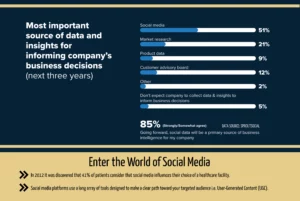 In 2012 it was discovered that 41% of patients consider that social media influences their choice of a healthcare facility. 
Platforms like Twitter, Instagram, or Facebook generate the most traffic.  Twitter, for example, traffics more than 500 million tweets per day! The key point is that social media platforms use a long array of tools specifically designed to make a clear path toward your targeted audience i.e. User-Generated Content (UGC). 
So promoting your healthcare establishment across any of these channels is your safest bet of grabbing the attention of countless patients.
Reach Out to Health Influencers

A similar way to reach a designated audience in healthcare is to use the power of influencers. Influencers use social media to gain popularity themselves, so this healthcare marketing strategy is more of an indirect way to get your brand out there. 
Influencers have a big group of people that are already hooked on their channel or account. So, instead of chasing after your followers yourself, by reaching out to a health influencer, you can bring your product to an already built community. 
The same goes for health bloggers. Bloggers have already entered the medical waters, so they know exactly how to present your services or products in the best limelight. 
Explore the Possibilities of Traditional Media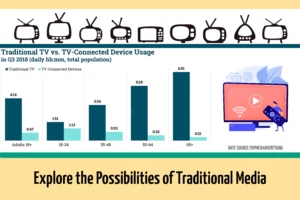 Although social media has great benefits in healthcare marketing, leave room for the traditional ways, too! After all, many of the old-school generations prefer traditional media to the internet, and it is your job as a healthcare provider to make it happen. 
Many seniors aren't in touch with the online world, as much or at all. So the best way to promote your healthcare business to them would be by a straightforward ad on TV, radio, or in the newspaper. 
Billboards and fliers are also an option! 
Most healthcare services specifically target the older generations, so this marketing strategy is a great way to reach out to this particular demographic. Besides, it never hurts to expand your reach – everyone could use a top healthcare provider these days. 
Find the Right Target Group

Using healthcare marketing tools to gain patients can score you a massive audience. But this doesn't mean that it would gain the attention of the specific group of patients that you envisioned. Keep in mind, reaching your right target group is a hard nut to crack, and sometimes, it can become a hefty process when you least plan it. 
But then, this is where SEO and GEO can aid in your journey. Using the right SEO tools will help your website or other online presence you may have, rank higher on search engines. Always take notice of the GEO targeting element in the SEO tool. 
This narrows down your search and helps you find the right target group for your healthcare facility.
Invest in Pay per Click Ads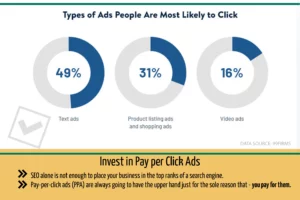 Sometimes, SEO alone is not enough to place your business in the top ranks of a search engine. This is because pay-per-click ads (PPA) are always going to have the upper hand just for the sole reason that – you pay for them. 
Adding this marketing strategy to your plan is a secure way to get your medical business at the top. Plus, there are PPAs that work internally on another site.
This way you have the ability to indirectly broaden your audience!
Join Various Industry Events

The medical industry holds thousands of events per year. So setting aside some of your funds for this particular strategy might be a good idea. Namely, this marketing plan is best used when you want other businesses from your area to get to know you. 
But, that doesn't necessarily mean that you are obligated to join only B2B types of events. There are many medical activities – career days, info days, seminars, etc – where you can take part and spread the word about your service or product. 
Word-of-mouth is an excellent way to give the boost your medical practice or the hospital might need to generate more traffic. Furthermore, you can reach different types of patients at these events, and even guide them to follow you on your website or social media accounts.
Work on Internal Marketing

Every healthcare marketing strategy you plan will be in vain without an A-league team to rely on.
Regardless of the number of patients you reach through your healthcare facility's website, if your front desk and customer support are ineffective, patients will cross you off their go-to provider lists. 
Training your staff to properly react to your patients' needs will make both sides happy. Plus, you will gain more feedback this way and will be able to improve and thus bring more customers.
Simply put, internal marketing means that you have to engage your employees the same way that you engage patients. Show them the objectives, brand, services, products, etc, and make them feel part of the team!
Boost Quality of the Technology Needed for Your Healthcare Marketing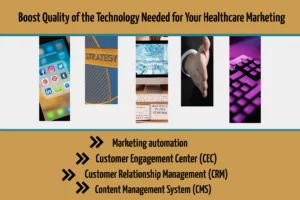 You can't reach the top in the modern world unless you have up-to-date technology.
When working on healthcare marketing, there are 4 technology platforms you need to develop to carry out an effective healthcare marketing strategy:

Marketing automation

– automatic distribution of content to your patients;
Customer Relationship Management (CRM)

– manages your relationships with your current and potential patients through data analysis;
Customer Engagement Center (CEC)

– effective and consistent customer care;
Content Management System (CMS)

– efficiently and effectively create and distribute content;
Do Regular Check-ups with Your Patients

When it comes to healthcare, patients don't just look for a medical facility that offers okay services.

No, they want to feel taken care of – from their check-up and onward. So, reaching out or reminding them of their next doctor's appointment does the trick! Plus, it also builds a solid ground for word-of-mouth marketing.

Closing the distance between yourself and the patients is a guaranteed way to earn you many referrals!
Use Video Marketing
A survey conducted on video marketing showed that 86% of marketers have generated more traffic using videos. A high percentage of 96 says that people have watched an explainer video. 
This type of healthcare marketing strategy is an effective way to present your product or services. You don't just have to show the product itself – try filming the development process, or the extensive care services your medical establishment offers. 
It's hard to be skeptical about video material!
Take Advantage of Email Marketing

Having a list of all your patient's emails might come in handy. Email marketing may sound a little old but it can be a really good way to make sure your current patients are up-to-date with all your novelties. 
Nonetheless, make sure that you don't go over the top and pave the path directly to "spam". Your mails need to have quality content and be easy to understand.

Sometimes, even promotional mails can be helpful in drawing in new patients!
Healthcare Marketing – The Ultimate Way to Skyrocket Your Practice
There are many healthcare marketing tips to gain your audience, but that doesn't mean that all of them will suit your needs. Even though patients like the development of technology and everything it brings with it, they still want to feel a real connection with their doctor, physician, etc.
An effective healthcare marketing strategy would enable you to achieve both at once. That is why devising a marketing plan from the start is key to broadening the reach of the medical facility. 
Remember, there's no taking the easy way out here. Playing it too safe in the healthcare marketing industry is risky. So, do your due diligence, shift between tools, find the ones that work for your business, and put yourself in motion –  it's the whole nine yards that get you that reach!